Take your visit to Cirque du Soleil JOYÀ to a whole new level with an exquisite fine dining adventure.
"A feast for the senses" is the best way to describe JOYÀ, the Cirque du Soleil resident show at Vidanta Riviera Maya. During a truly sensational experience, you'll immerse yourself in a creative collision of gourmet cuisine and acrobatic performances set in a fabulous intimate theater.
JOYÀ tells the story of an alchemist and his granddaughter embarking on a quest to uncover the secrets of life while passing along the poetry of loving and living to future generations. The journey of the monarch butterfly through Mexico inspired this story. During this voyage, generations of butterflies transfer knowledge to the younger ones, repeating the cycle every year.
The Drinks & Appetizers Experience and Dinner Experience integrate outstanding gastronomy and beverages during a tailor-made interlude that reflects the magic and adventures of the show. Champagne, wine, appetizers, and dinner are served during the pre-show, accompanied by dancers and singers performing to the live music played by JOYÀ's house band Arpason.
The menu, designed by Vidanta's Executive Chef Alexis Bostelmann, is the savory introduction to the story to come. From having smoke come out your nose after eating the Dragon's Breath amuse bouche to tasting a quartet of desserts in a book, you'll find all dishes mirror the spectacular quest of JOYÀ and her grandfather.
The Dinner Experience is presented in three courses, each one a unique jewel just as precious as JOYÀ: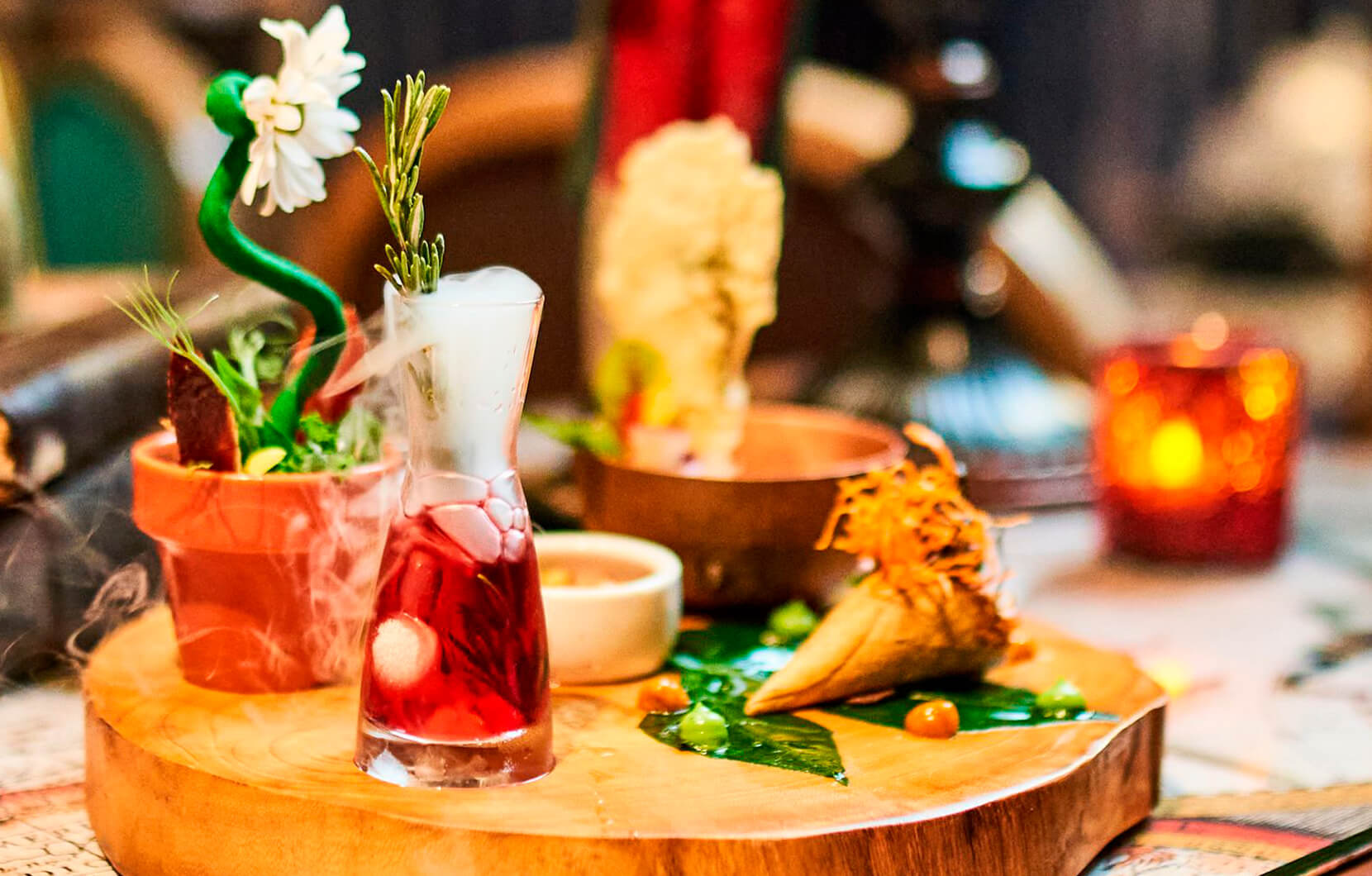 First Course: Experiment and Dragon Breath
Main course: Meteor, Pirate Treasure, or Land (Meat, Pescatarian, or Vegetarian)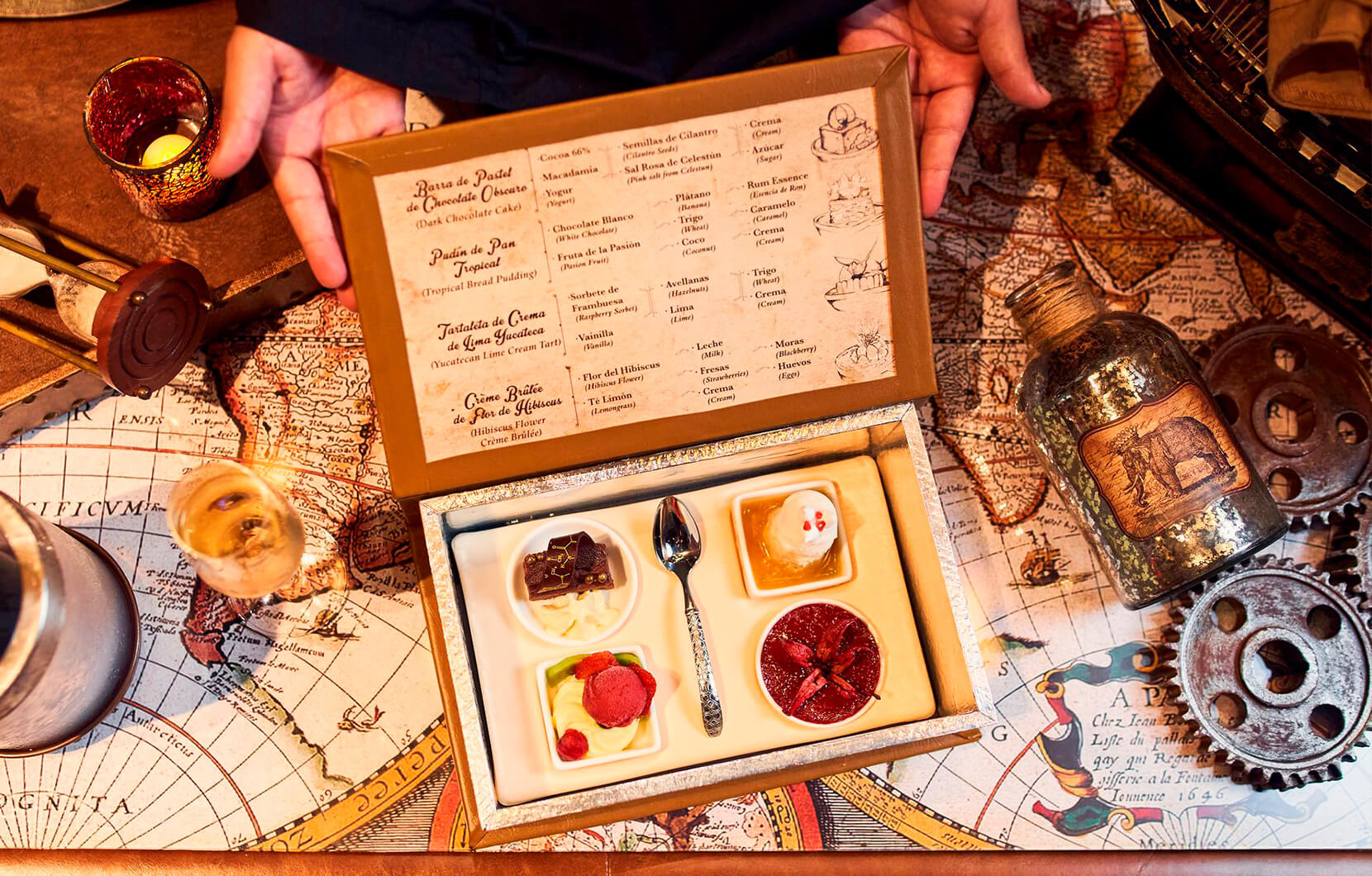 Dessert: Science
Don't miss this extraordinary tasteful opportunity and have an unforgettable night at JOYÀ—a show in which joy, courage, and friendship conquer all!
For tickets and detailed menu information (including vegetarian options), please visit www.cirquedusoleil.com/joya.