Follow our leaders in all things joyful.
Spring is here and it's time to celebrate with a trip to paradise! Amazing weather, booming nature, Vidanta's world-class warm care, and luxurious amenities ensure that your next getaway will be an extraordinary one. Plus, with a variety of incredible new activities lined up for the season, now's the perfect time for a vacation.
We are always excited to offer new entertainment options for the whole family. And the Joy Squad is just the team to look to when it comes to enjoying fun activities throughout the day. You can recognize them in their bright shirts, big smiles, and bubbly spirit at any Vidanta resort. From water aerobics, beach volleyball, or salsa lessons to Mexican lottery or piñata-making workshops, every activity the Joy Squad coordinates showcases a great time. And just in time for Easter, the Joy Squad are standing by to celebrate spring with fantastic plans and surprises in all our destinations.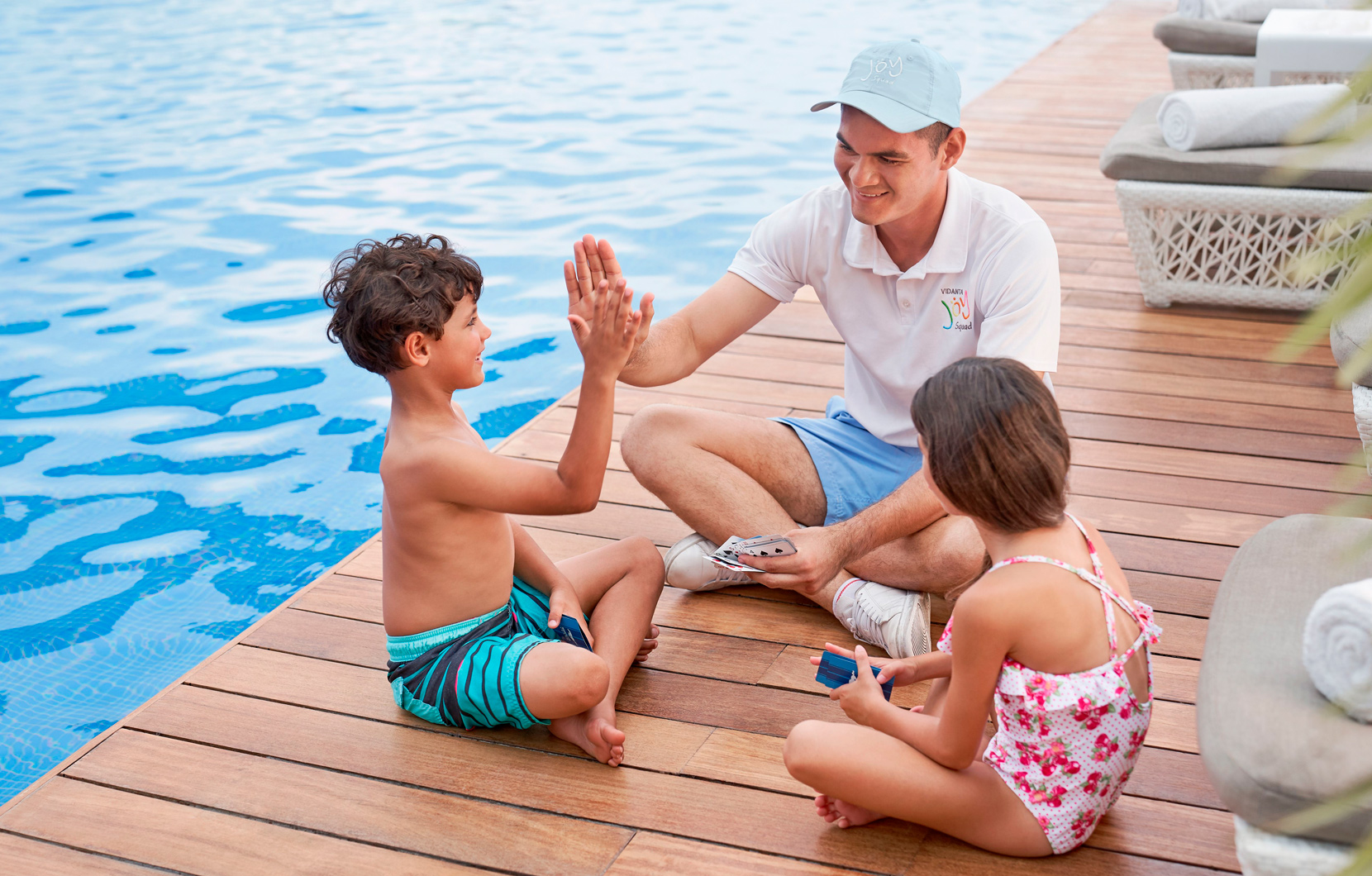 At Vidanta Los Cabos, we will have an Easter egg hunt with a Mexican twist by breaking a traditional piñata for a truly original celebration. Join us, and don't forget to soak up the beautiful weather at The Reserve Beach Club and Restaurant when the activity finishes.
Vidanta Nuevo Vallarta will offer an epic Easter egg hunt adventure throughout the entire resort. Aided by a map and your phone to take selfies once you find the eggs, you'll create new and exciting memories and receive a surprise gift once your journey ends.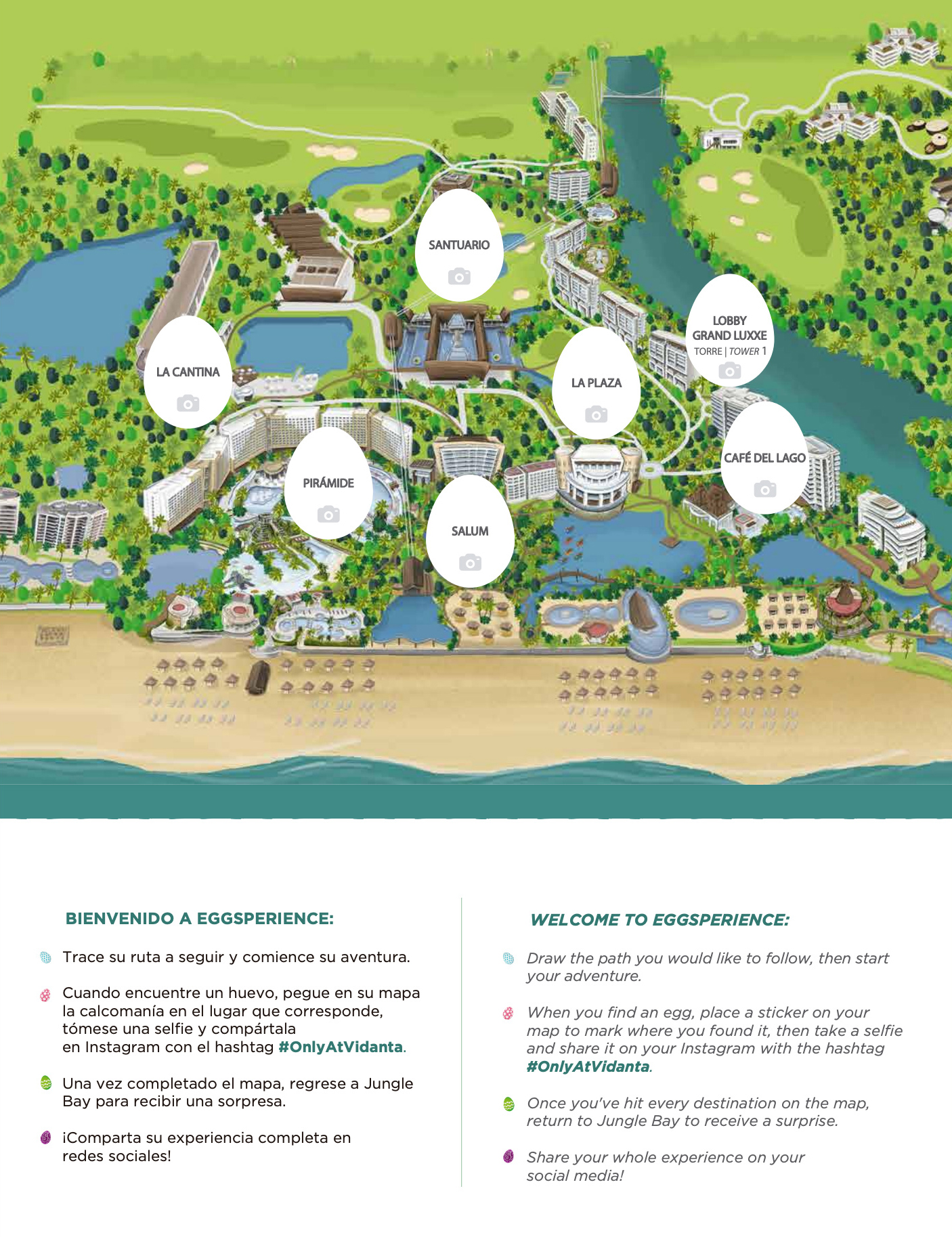 The Easter Bunny himself and his hoppy Joy Squad assistants will lead the egg hunt at Vidanta Acapulco. And your family can also participate in great contests and Mexican arts & crafts classes.
These are only a few examples, so check with our cheerful leaders at the Joy Centers when you arrive at Vidanta. Or download the activities calendar from the Activities tab on your destination resort site at vidanta.com. And remember to share with us on social media your family's wonderful adventures with the hashtag #OnlyAtVidanta.