Discover the perfect places to relax to your heart's content while on vacation.
Picture a slow current of fresh water, taking you around to admire amazing views, introducing you to scenic sights, and swaying into relaxation while you lay your head back and take in the sunshine. Sounds fantastic, right? You can enjoy all this in our resorts' lazy rivers on your next getaway!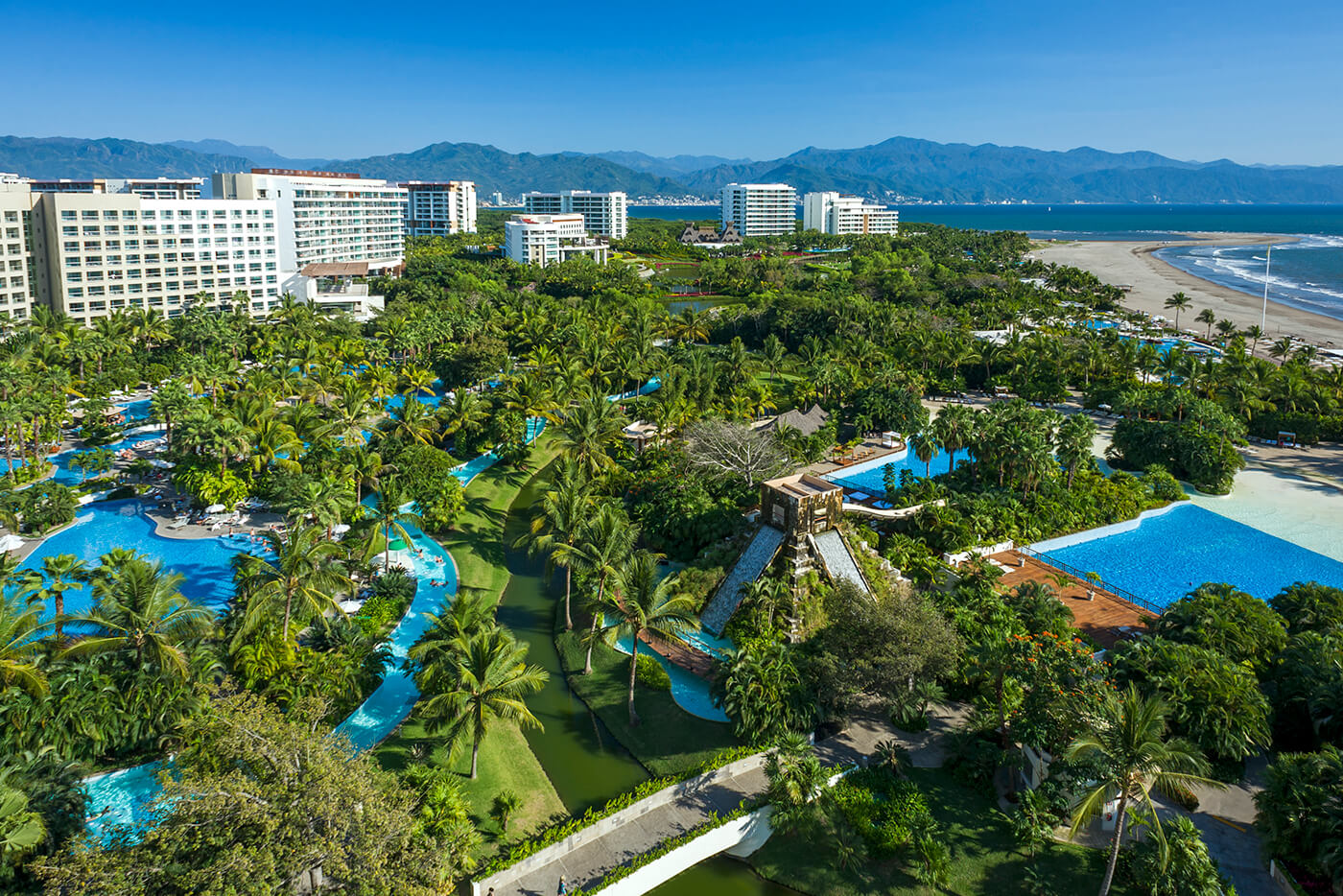 Vidanta Nuevo Vallarta – The Grand Mayan Lazy River
This beloved water feature winds its way around the sizable grounds of The Grand Mayan, allowing you to take in the sights of the resort while unwinding with a nice sea breeze.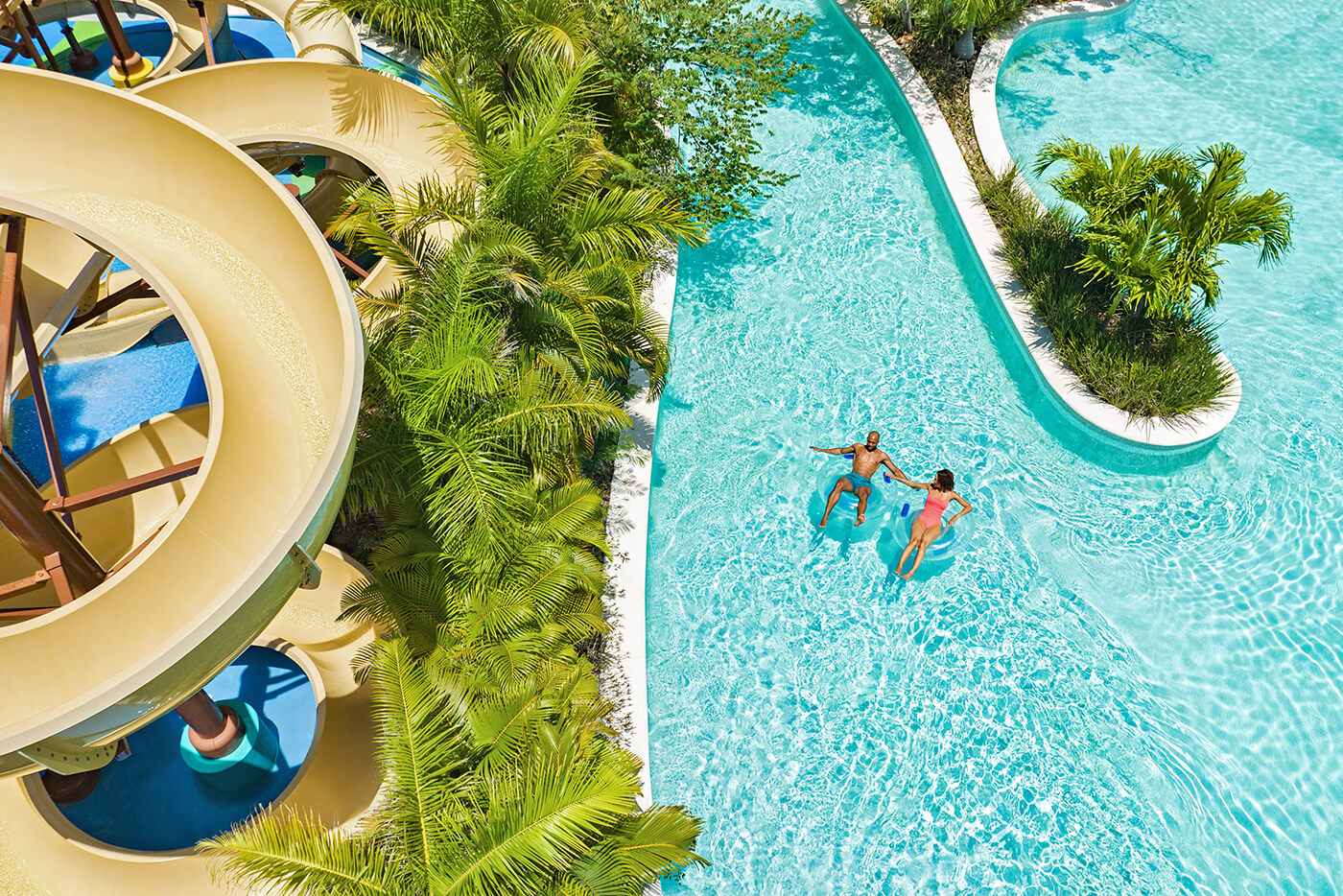 Vidanta Riviera Maya – Jungala Aqua Experience Lazy Río
Kick back on the longest lazy river in Latin America! Enjoy a comforting journey admiring the majestic layout of temples, pools, waterfalls, islands, and swim-up bars.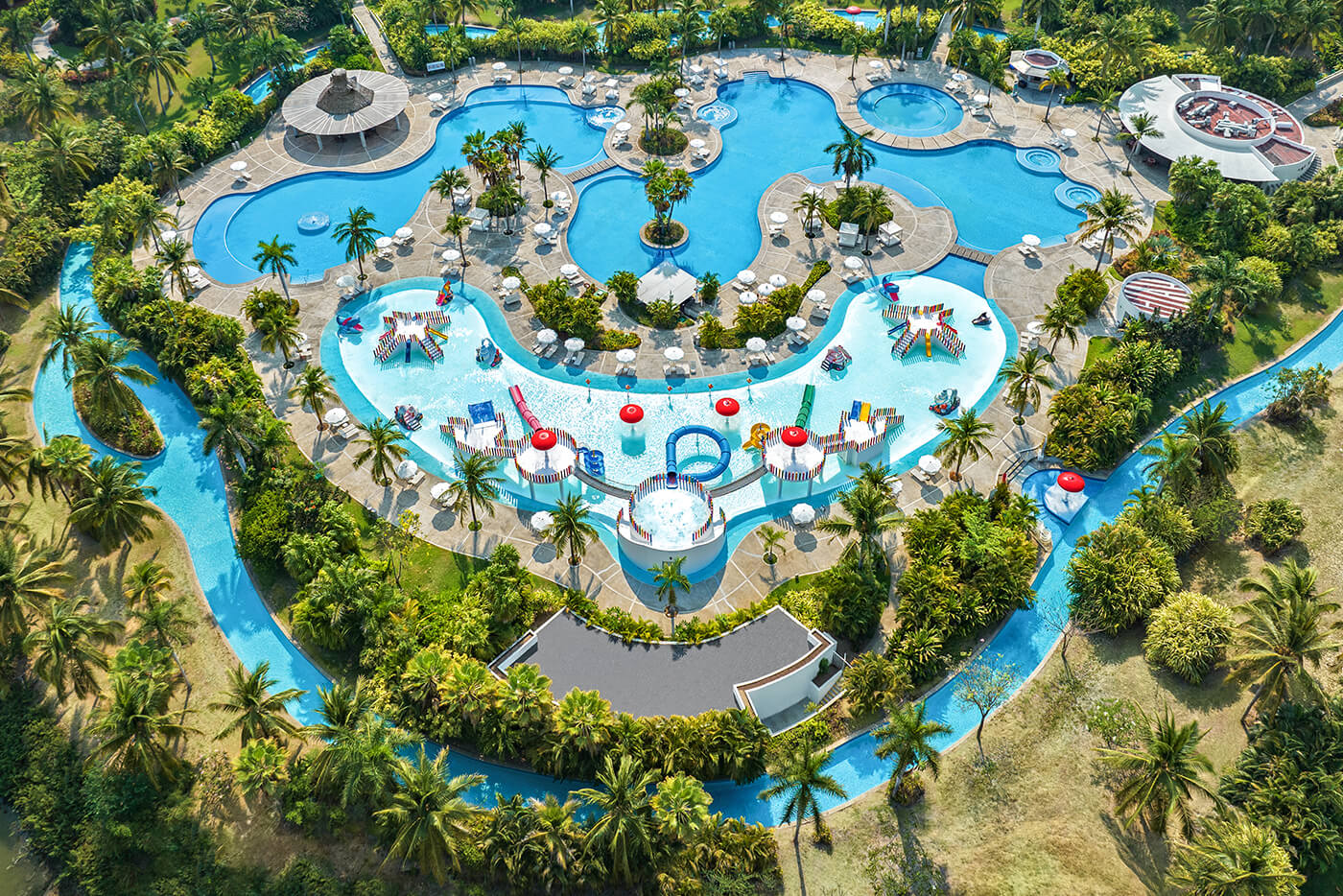 Vidanta Acapulco – The Grand Mayan Lazy River
Jump in an inner tube and let the calm waters take you on a soothing ride around the resort and its lush gardens.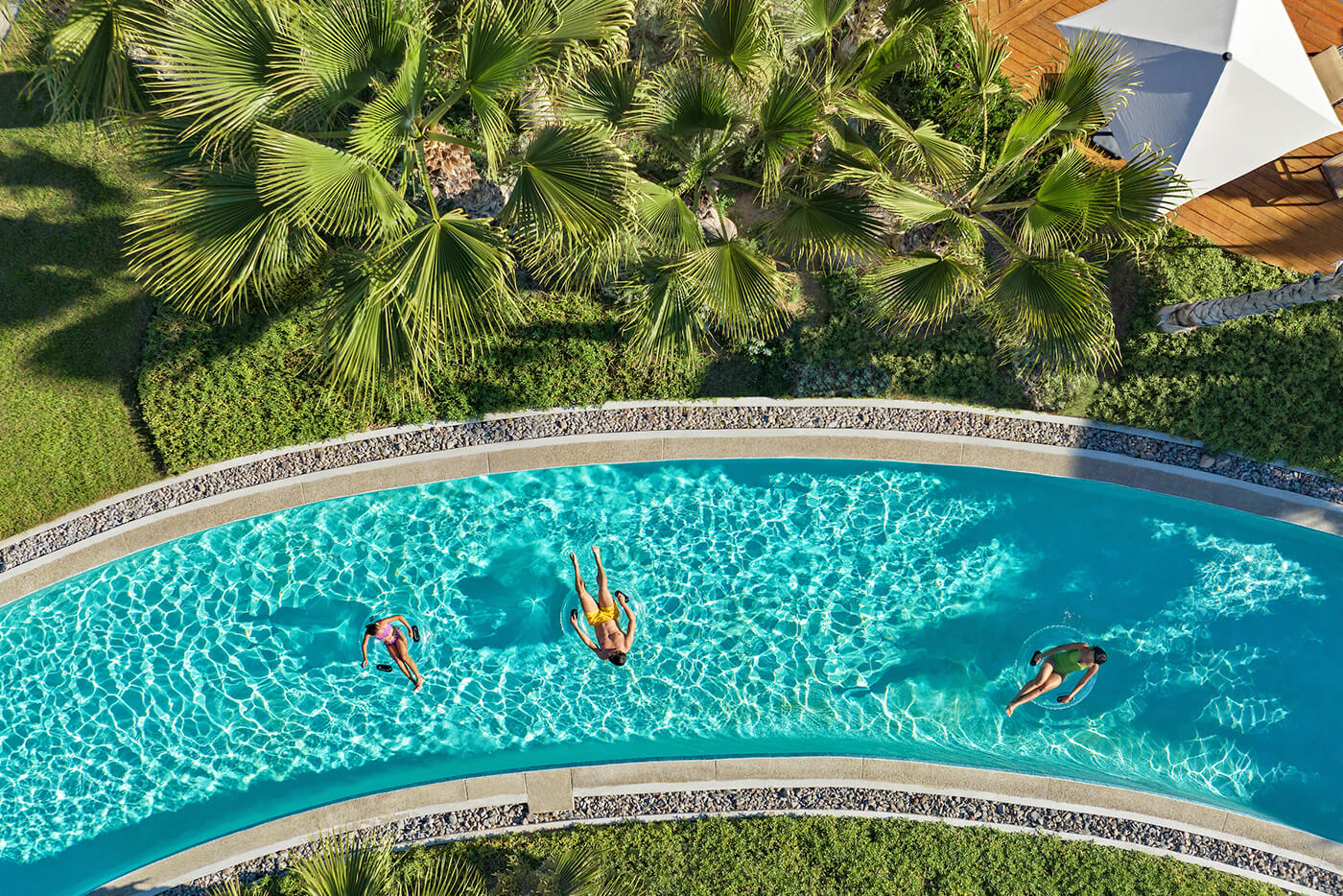 Vidanta Acapulco – Mayan Palace Lazy River
Let the stream carry you around the main Mayan Palace Golf Pool to enjoy the views and bask in the sun!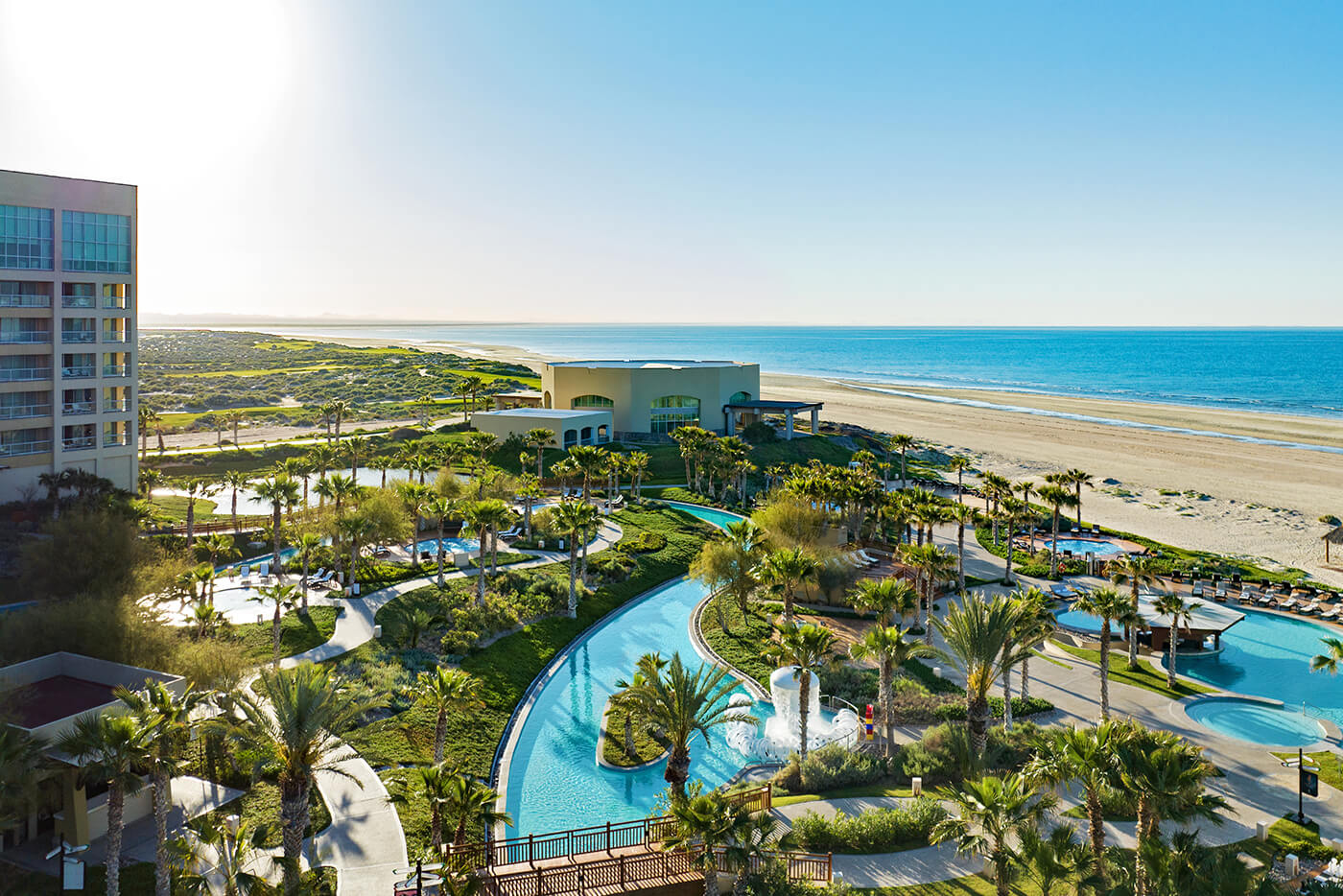 Vidanta Puerto Peñasco – The Grand Mayan Lazy River
Float in pristine waters while admiring breathtaking landscapes of both the picturesque beach and otherworldly desert.
Which of our lazy rivers piqued your interest? Let us know when you make your next vacation reservation.