Elevate your vacation experience with these amazing fine-dining experiences that transport you all over the world.
Ready to travel the world without leaving the resort? Getting carried away to faraway lands through mouthwatering, luxurious, and innovative dining featuring foreign cuisines is prominent in our efforts to create the perfect vacation for you. Our destinations offer a global range of gastronomic delights with menus crafted passionately to satisfy every palate.
Join us as we travel through an international tour of five of our fine-dining restaurants—consider it a tempting amuse-bouche for your next stay!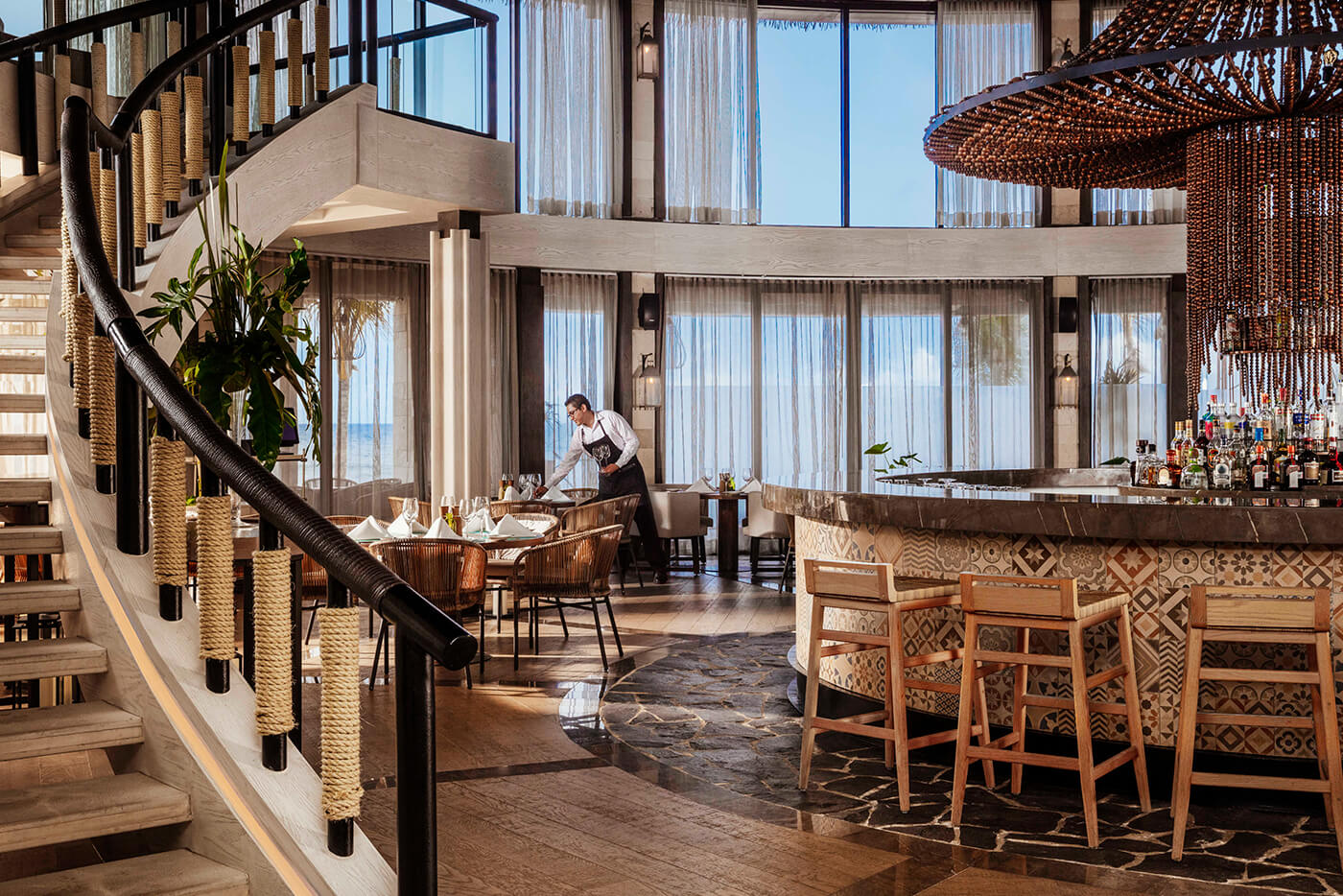 QUINTO – The Best of Land and Sea
Quinto offers exemplary dining service within a relaxed yet luxurious atmosphere to savor prime meat cuts, freshly caught seafood, and the best signature cocktails. From November 2-9, Quinto at Vidanta Nuevo Vallarta will host Peru's Fire Festival, where the prestigious Chef Christian Bravo will present a superb menu of the finest Peruvian cuisine.
Locations:
Vidanta Nuevo Vallarta | Vidanta Riviera Maya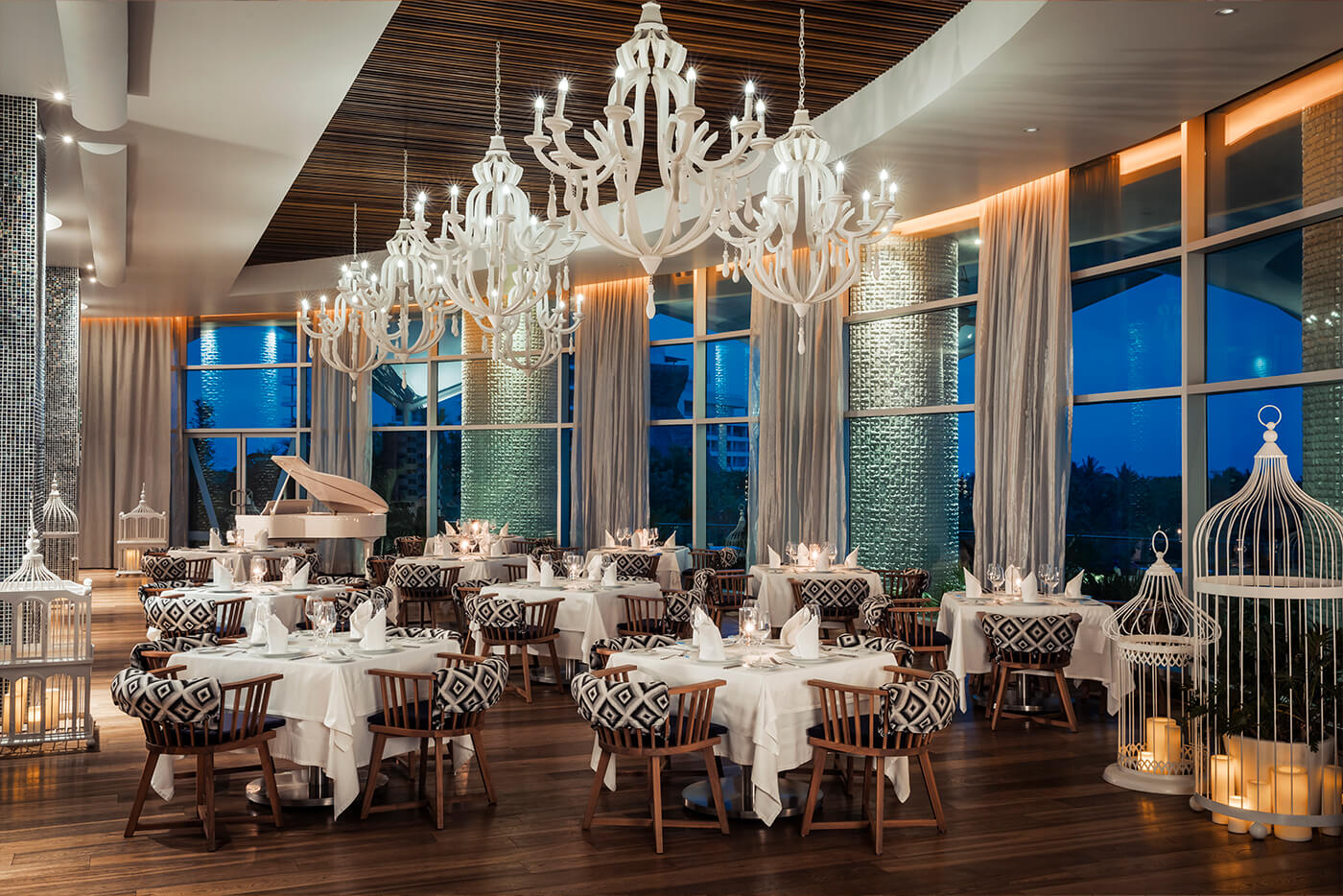 BISTRO BLEU – French Fare with a Twist
This is the perfect place to explore the flavors of avant-garde French cuisine, surrounded by splendid décor. From bright salads and rich, comforting classics to innovative flavor-forward entrées and decadent desserts, this fine-dining spot has everything to make your palate sing.
Locations:
Vidanta Nuevo Vallarta | Vidanta Riviera Maya

TRAMONTO – Your Trattoria in Paradise
Let your taste buds enjoy the best Mediterranean cuisine through masterpiece dishes served in a sophisticated setting. Pair a house-made pasta, risotto, or Tramonto's succulent Ossobuco with your selection from our vast international wine cellar for an authentic Italian experience. Buon appetito!
Locations:
Vidanta Nuevo Vallarta | Vidanta Riviera Maya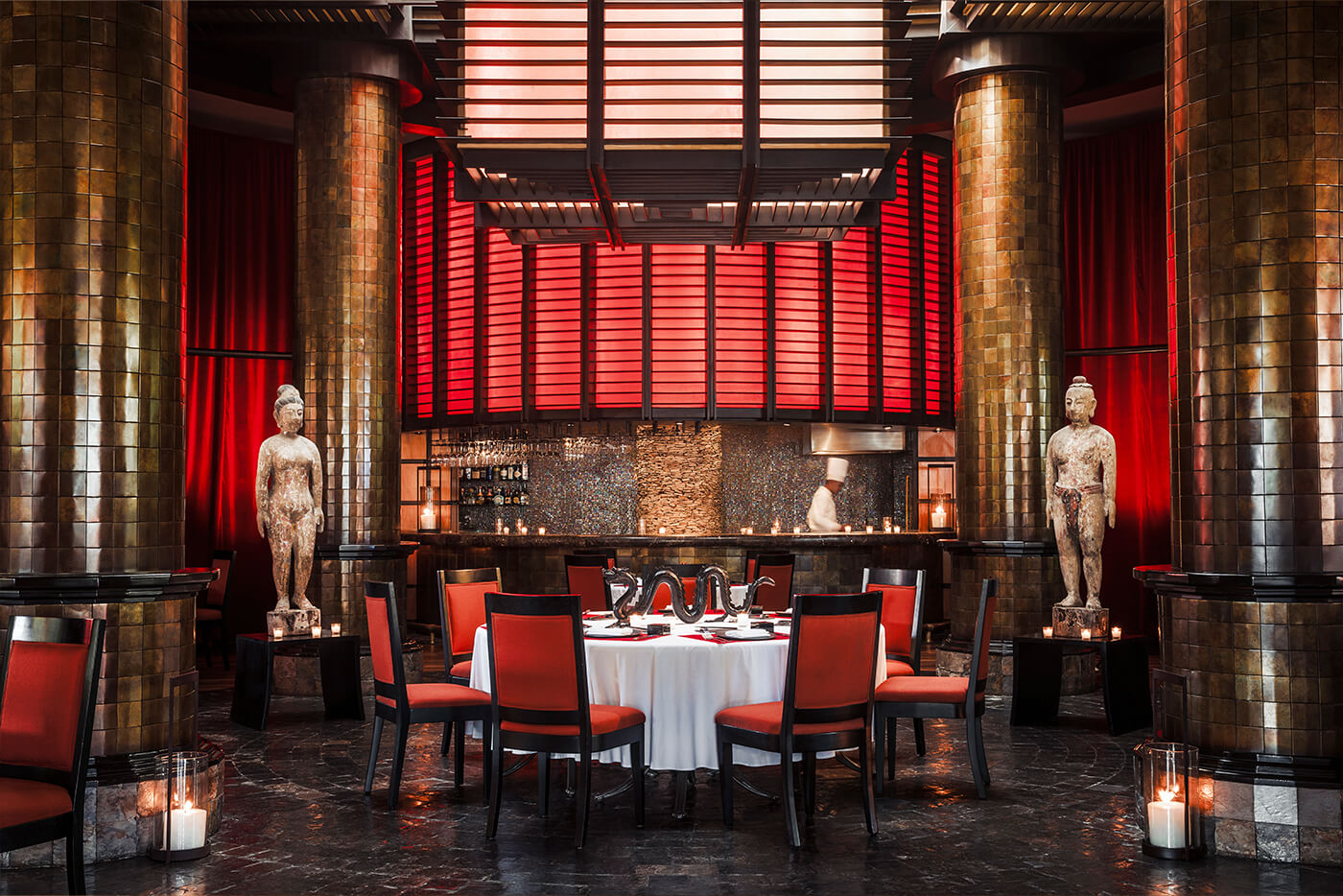 GONG – Far East Favorites
Transport yourself to the East and take a tour of Asia's culinary traditions and delicacies with the flavors of Gong. We suggest you try the Peking Duck, lobster rolls, tempura ice cream, and dessert sushi. Or enjoy with your loved ones the teppanyaki dinner: a multiple-course experience masterfully prepared on a grill before you!
Locations:
Vidanta Nuevo Vallarta | Vidanta Riviera Maya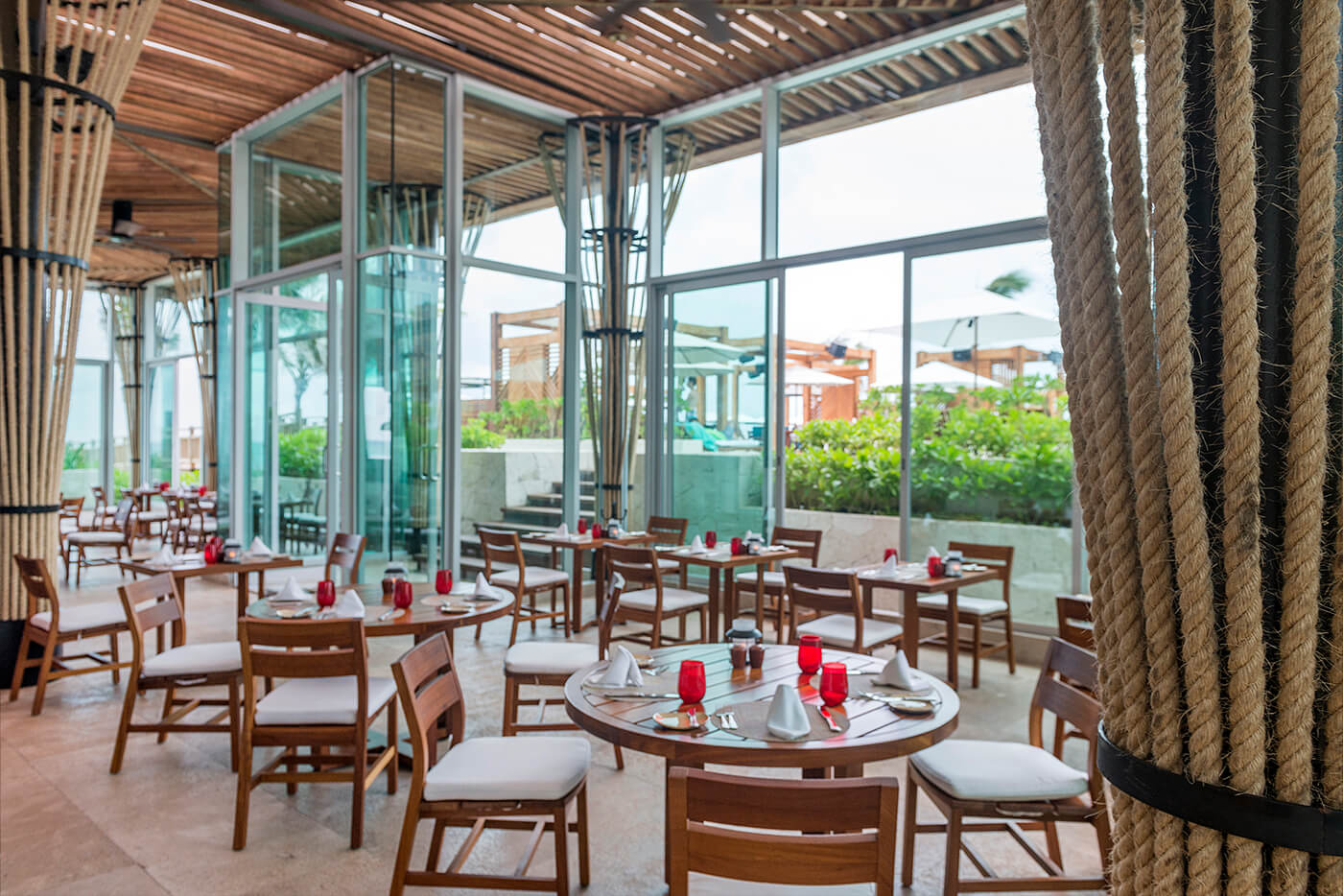 CHIRINGUITO – Flavorful Spanish Fare
You may be vacationing in Mexico, but that's no reason you can't delight in Spanish delicacies! From the complex flavors of authentic Valencian paella to tapas' rich and bright tastes, Chiringuito brings authentic Spanish food—and all its vivid character—to your plate in an ambiance with flair and exceptional service.
Locations:
Vidanta Nuevo Vallarta | Vidanta Riviera Maya
Discover a world of culinary excellence during your stay by using the Vidanta App to access all restaurants, menu details, and to make reservations for the best gourmet experiences. Don't miss out on the opportunity to take your getaway to the next level.
Click below to download the Vidanta App: